DoJ approves Google acquisition of Motorola
10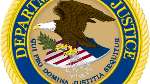 Earlier today we saw that the European Union Commission had
approved the takeover
of Motorola by Google, and now the US Department of Justice has also announced its approval of the acquisition. The DoJ had much the same to say in its announcement as the EU Commission as well.
The DoJ said that in its investigations it has found that the acquisition of Motorola Mobility by Google is "unlikely" to lessen competition and that the transaction is "not likely to significantly change existing market dynamics." That said, the DoJ did warn that it would be on watch to make sure that patents acquired would not be used inappropriately.
The announcement specifically sited the possibility that Google could benefit from "raising the costs of, or excluding, Apple devices" by exploiting the patents it will be acquiring as part of the Motorola deal (citing similar possibilities with
Apple's newest acquisition
), but essentially concluded that it would have to deal with that if it were to happen, because the purchase of Motorola itself doesn't prove that type of exploitation will occur.