Google reportedly declined offer to join the Nortel big consortium
16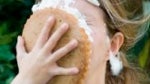 Earlier, David Drummond, Google's Senior Vice President and Chief Legal Officer,
sent out a blog post
warning about the repercussions of Apple, Microsoft, RIM and other's banding together to buy Nortel's patent portfolio. Drummond claimed the move was made in order to take down Android. Now, Microsoft is firing back.
Microsoft's General Council, Brad Smith, tweeted that Microsoft asked Google to join the consortium, but Google refused the offer. This certainly puts a little pie in the face of Google, which has consistently accused others of trying to compete using lawsuits rather than innovation. Below is what is allegedly the e-mail showing Google decline the offer, although an e-mail like that could seemingly be faked fairly easily. The e-mail is shown to be from Kent Walker, Google General Counsel.
It'll be interesting to see how Google responds to this.