Do you use floating apps on your smartphone?
49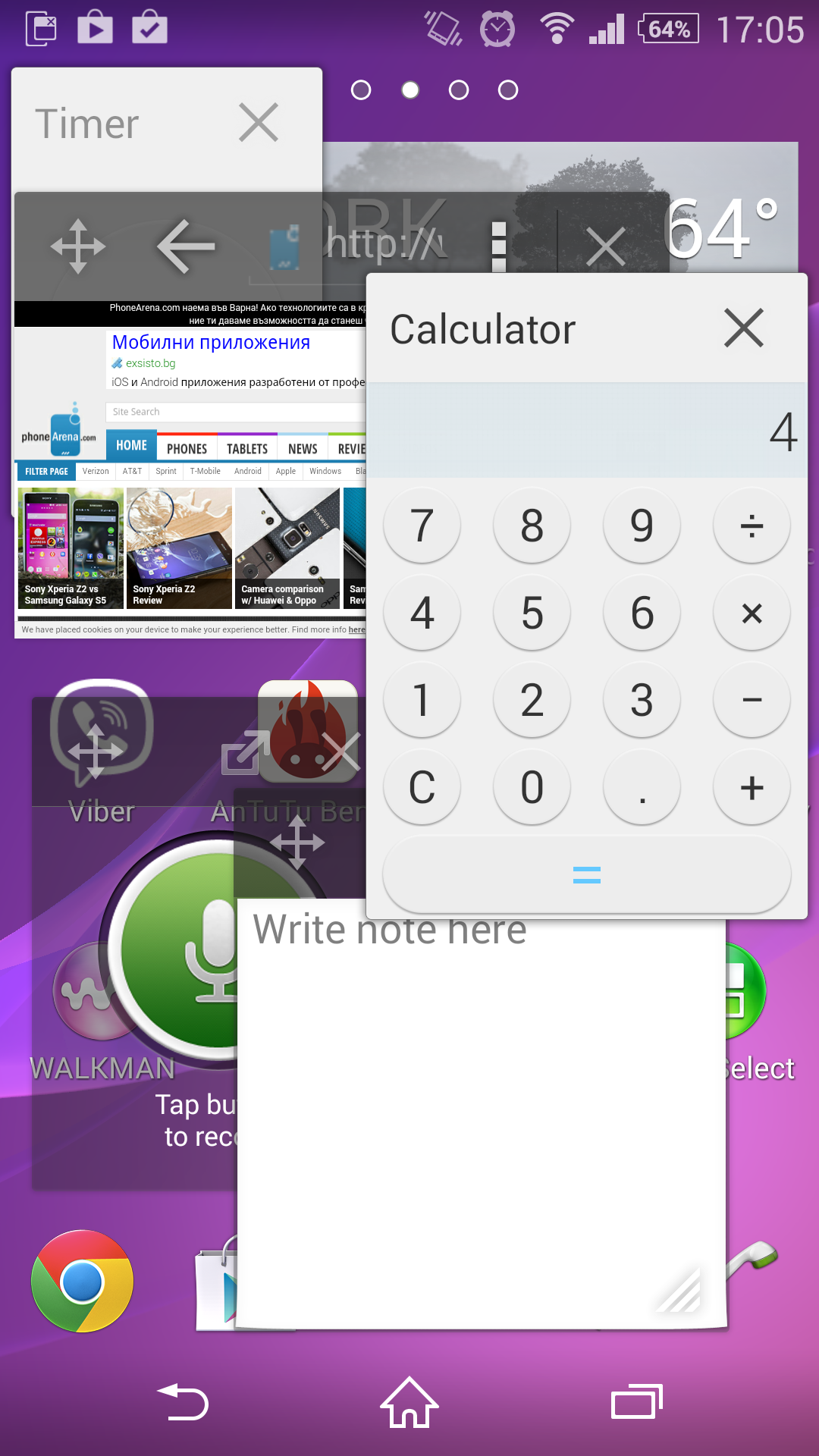 Envious that some Samsung and LG phone owners can split their screens in two, and use two apps at the same time with the
Multi-window
and Dual Window modes, or detach the video playback in a hovering window? Fret not, as most major Android user interface overlays now offer the "floating apps" function, like Sony's Small Apps suite, Huawei's Suspend regime, LG's QSlide apps, Samsung's Pop-up View mode, and so on.
These let you pin notes, browser, calendar, video player, calculator and other resizable windowed apps on top of everything else, aiding multitasking with your handset significantly, especially if you have a larger display. Well, Android's versatility is here to help, too, even if you don't own a device whose stock interface supports hovering apps. There are
3rd party apps
and mods out there that allow you to "float" videos, a note list, calculator, even browser windows and whatnot, above anything else you are doing underneath.
Needless to say, this aids significantly with multitasking on your handset or tablet, as it lets you see and do more things at once. While not exactly a multi-window mode,
"floating" apps
can certainly come in handy at various situations, so we wanted to ask you if you use such applications on a regular or semi-regular basis, or if at all.