Do you think reverse wireless charging is a gimmick?
27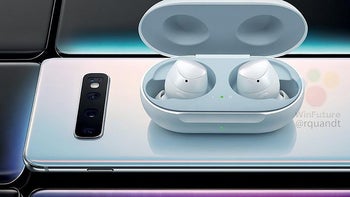 What a time to be alive — phones can charge other phones... wirelessly!
Yeah, in case you missed it, the
Huawei Mate 20 Pro
actually supports
reverse wireless charging
, which means it can give off some of its precious battery in order to help a fallen comrade. All you need to do is activate it in settings and put the two phones against each other.
What do we mean?
Well, wireless charging is a super-ineffective way to top up a phone. It's simply not efficient as a lot of the energy gets dissipated in the form of heat and not actual charge. So, if you were thinking you can use your Mate 20 Pro as a power bank, you are in for a rude awakening (and a dead phone).
However, Galaxy S10 leaks show that it'll be able to charge the upcoming successor of the Gear IconX wireless headphones. The reason this is actually cool is that headphones (and their charging cases) have much smaller batteries, so you'd actually have a chance of getting a usable charge without forcing your Galaxy S10 to go to bed early. Or at least so we think.
How excited are you about the Galaxy S10's reported reverse charge feature?