Do you plan to buy any of Motorola's new smartphones (Moto X Style / Pure Edition, Moto X Play, Moto G)?
74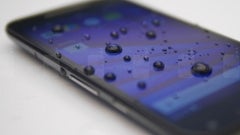 Today was a big day for Motorola, as the company announced three new Android Lollipop handsets made for three different categories of users. We have the
Moto X Style
(which will be launched in the US as the
Moto X Pure Edition
), the
Moto X Play
(which, unfortunately,
won't be released in the US at all
), and the
third-generation Moto G
(which can already be bought in the US and other markets).
Unsurprisingly, the Moto X Style / Pure Edition is the flagship model, as it succeeds the Moto X (2014). The new handset is larger and more powerful than last year's Moto X, thanks to a 5.7-inch Quad HD display, a six-core Snapdragon 808 processor, and 3 GB of RAM. It will be released sometime this fall for prices starting at $399 (unlocked). You can take a closer look at the Moto X Style / Pure Edition by checking out
our hands-on
.
The Moto X Play only has a 5.5-inch 1080p screen, while being powered by a Snapdragon 615 processor (this is an octa-core chipset, but it's not as capable as the Snapdragon 808). Perhaps the highlight feature of the Moto X Play is its 2-day-lasting 3630 mAh battery. The phone should be launched starting August in Canada, Latin America, and Europe, possibly costing around $300.
Finally, the Moto G (2015) is the cheapest of the bunch, costing $179.99 (1 GB of RAM, 8 GB of storage space), or $219.99 (2 GB of RAM, 16 GB of storage space). The new Moto G is water-resistant, sports a 5-inch 720p display, and offers LTE connectivity by default. It's powered by a quad-core Snapdragon 410 processor, and it's the first Moto G that
can be customized via Moto Maker
. Check out our
Moto G (2015) hands-on
for more.
We're curious to know if you intend to buy any of the three new Motorola handsets that were announced today. So feel free to vote in the poll below, and, if you want, leave a comment to tell us exactly which new Moto you're planning to get.