Motorola Moto X Style hands-on
69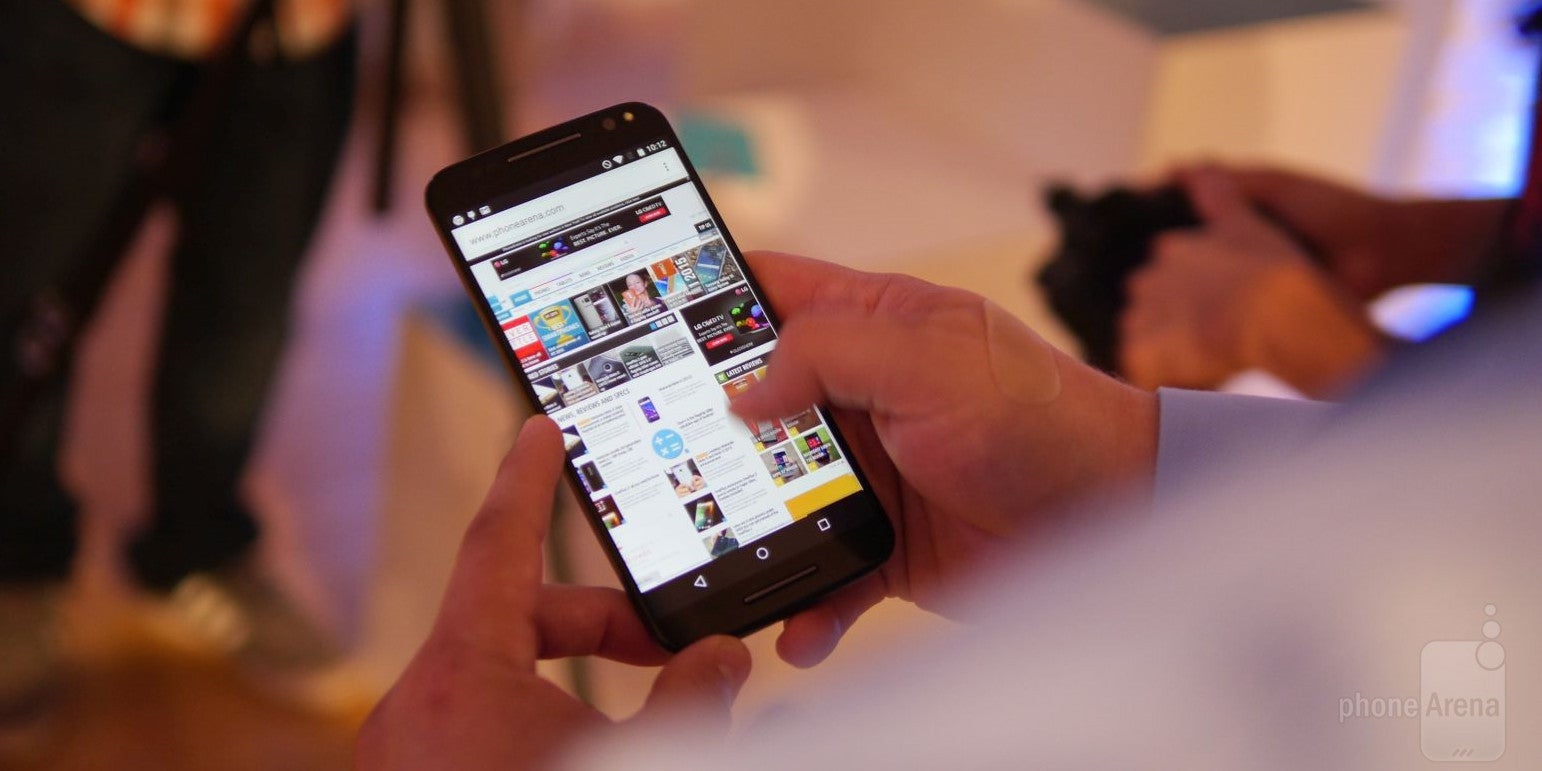 What a morning it was for Motorola, now a Lenovo company! For a good while there, we were curious about what direction the company would be undertake after being picked up by the Chinese company. The competition in the landscape has been fierce, and now that we're well into the second half of 2015, it's undoubtedly only going to get tougher as we approach the crucial holiday season.
Today marks a memorable event for Motorola, as the company announced not just one, two, but three brand new phones. Out of the trio, the Moto X Style is undoubtedly the undisputed high-end offering out of the bunch. Naturally, it's an evolutionary upgrade over last year's model – boasting an impressive specs sheet to die for, while still retaining its customizable design. We're eager to see what this new phone is made of, so let's dive in and find out!
Design
By no means are there any sort of drastic changes to the Moto X Style, which is a good thing because it strikes that balance of being stylish and premium at the same time. What's most apparent, though, is that this year's model is more of handful to operate – due to the larger sized screen it's packing around this time. Beyond that, it features the charismatic design language of the series, so that includes a metal trim border with a slightly curved rear casing.
Thanks to Moto Maker, it'll continue to be treated to various case finishes, metal trim colors, and much more – to make it unique and different from your default finish. And that's the beauty of the Moto X Style, it simply looks good and feel good. Actually, the aesthetics reminds us of the Nexus 6's design, seeing that it's similar in overall size – though, it's not as heavy, thankfully.
Display
Apparently people want big phones! Therefore, it seems like Motorola is responding accordingly by fashioning the Moto X Style with a phablet-esque sized 5.7-inch 1440 x 2560 display. In bringing up the phone to Quad-HD resolution, it means that it has the detail and sharpness to match its highly esteemed rivals in the market already. And it looks good in our cursory inspection, as details are meticulously produced, it brightness output it potent at the highest brightness setting, and viewing angles are maintained. Colors, too, are quite poppy and vibrant in tone, but more importantly, there's barely much distortion at wide viewing angles.
Interface
The beauty of Motorola's Android smartphones is that they run a mostly vanilla Android experience, so that's something that'll delight purists. Visually, we can't complain because it's nearly stock, but it's obviously accompanied with Motorola's enhancements, which continue to be meaningful to the experience – as opposed to redundant and overwhelming like some customized experiences. What we have here is Android 5.1 Lollipop right now, but we can only imagine that updating to the latest version won't be lengthy.
And you know what? It has multi-user support in tow, which might not be a big deal for some, but it's nonetheless something noteworthy to point out because it's a Lollipop feature that has been omitted in many other customized experience. Seeing it here, of course, means that Motorola is having a firm commitment in giving users the most faithful experience – and we like it!
Processor and Memory
The combination of mostly stock Android and the Qualcomm Snapdragon 808 SoC with a 1.8GHz maximum clock speed and 3GB of RAM ensures that everything is smooth, snappy, and responsive. There's barely any hiccups in our quick run through, so we can sleep knowing that it'll handle the most processor intensive tasks without much fluff. In addition, the SoC is backed by the so-called Natural Language Processor and Contextual Computing Processor, which enable some of the phone's unique, always-on gesture and voice interaction features.
Available in two storage options, 32GB and 64GB, Motorola does justice by offering a microSD card slot to give users the power to supplement its capacity. Needless to say, it's a comforting gesture that we adore! From the looks of it, the slot itself is combined with the SIM slot.
Camera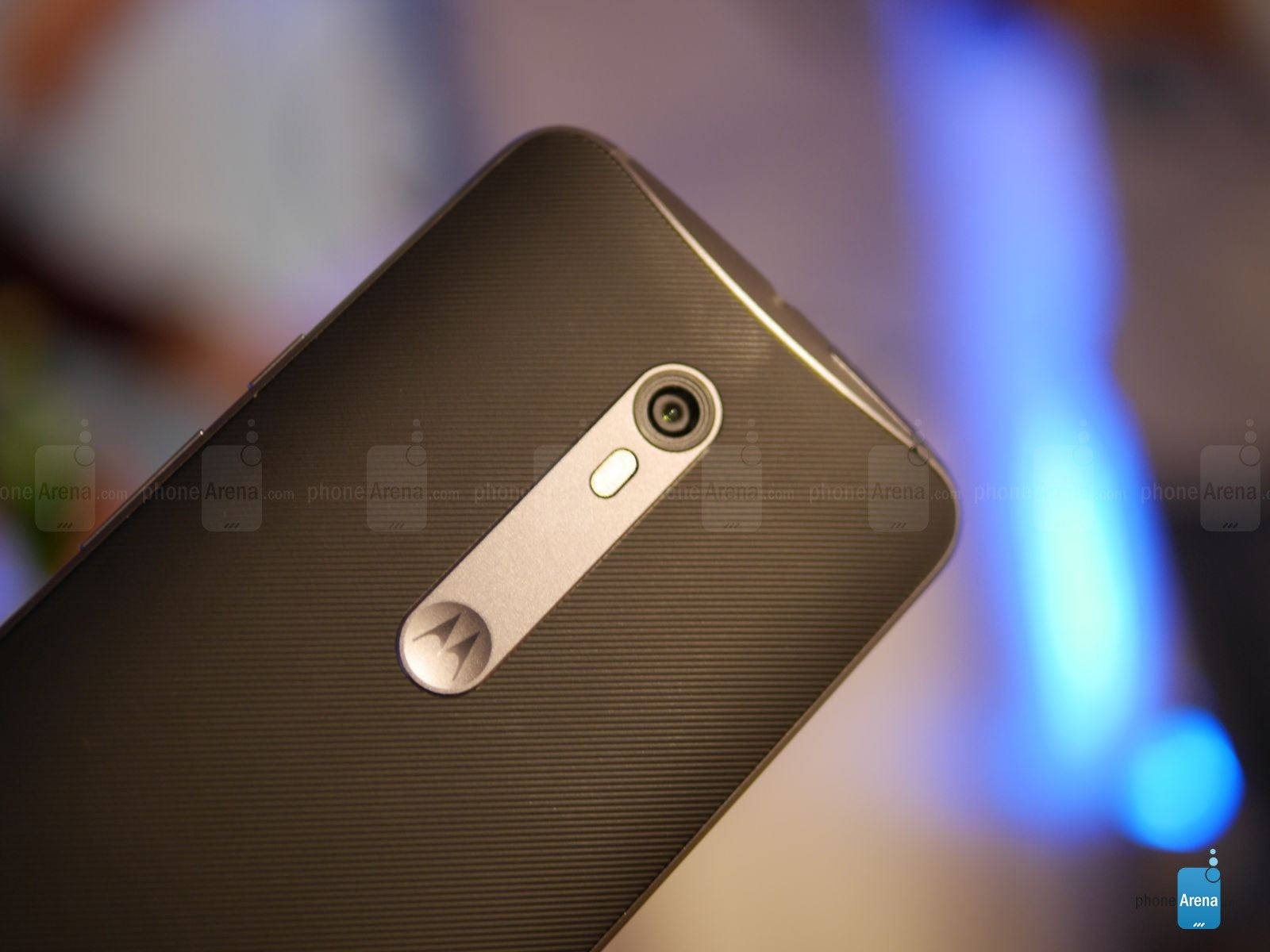 One of the most disappointing parts of last year's Moto X was its camera performance, it was just underwhelming in light of the other flagships at the time. Well folks, they listened and claim that the Moto X Style's new 21-megapixel rear camera will deliver astounding results – including in low light situations. Gone though is the ring flash, replaced instead by a dual two-toned LED flash beneath the senor, and of course, it's enabled for UHD video recording. The love gets extended to the front-facing camera as well, which is a 5-megapixel one with an inconspicuous LED flash next to it.
Motorola made sure to spend quite a bit talking big about its performance, but we're still skeptical about it. Well, that's until it can get our hands on a model and check out its quality. However, we should point out that it's running a similar interface with its camera app, which means that there's no manual mode to be found with this. Booooo!
Expectations
The specs sheet is incredible, the design is stylish as it can be, but the best part about the Moto X Style is its ambitious price of $399.99 when it launches in September. That's really taking it to the competition, as the aggressive approach is undeniably attractive – more so when other similarly spec'd phones fetch for more than $600. Better yet, there's also Moto Maker to give consumers control in how their phone is designed. Not surprisingly, the base model will start at $399.99, but it can increase when storage options and premium finishes are applied (that's not a surprise at all).
All told, Motorola made one impression today during its event. The Moto X Style is a premium device without the premium price, which alone is commendable on so many levels. Still, we'll have to experience it fully to really know if it can stir things up and eclipse already remarkable phones like the Samsung Galaxy S6, LG G4, and Apple iPhone 6. Time will tell!