Moto X Play is not made for the US, but Motorola says it'll offer "more choices" later this year
17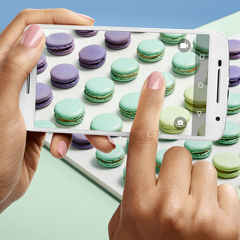 Motorola today announced three brand new smartphones:
Moto X Style
,
Moto G (2015)
, and
Moto X Play
. While the first two will be available Stateside (in fact, you can already order a new Moto G if you want), the Moto X Play is not made for the US market.
The Moto X Play will be released in August, and Motorola specifically says that it's not bringing it to the US, though it will "have more choices for you all later this year" - this is likely a hint at the upcoming launch of new Moto Droids.
But where will the Moto X Play be available, then? Well, you'll be able to buy one in Canada, Latin America, and Europe. The handset's exact price hasn't been revealed, but it could be around $300.
Just like the other two new Motorola smartphones, the Moto X Play runs near-stock Android 5.1.1 Lollipop, and is customizable via Moto Maker. Powered by an octa-core Snapdragon 615 processor, the Moto X Play sports a 5.5-inch 1080p display, further featuring: a 21 MP rear camera, 5 MP front-facing camera, dual SIM capabilities, 2 GB of RAM, 16 GB or 32 GB of storage space, and a large 3630 mAh battery (for up to 48 hours of usage time). Would you buy a Moto X Play if you had the chance?