Do you own or have you ever owned a Chinese smartphone?
41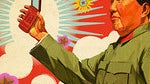 While Apple and its release of the iPhone 6 and iPhone 6 Plus on the Chinese market
seems to have led to local manufacturers revisiting their prices upwards
, it's still true that handsets from the Middle Kingdom are vastly more affordable than their mainstream counterparts. For a long time now, this has been the number one reason some people consider them when on the market for a handset. That, and the occasional need to own something that not everyone on your block has in his pocket, too.
It's not
just
about pricing, however — makers such as Huawei and Xiaomi, for example, have proven that they've got what it takes to build devices that can truly compete with the big boys. And yet, despite the former's relatively extensive supply chain network, the majority of Chinese manufacturers have a hard time bringing their wares to countries outside of their own. This is slowly changing, of course, but it's still fair to say that, for the most part, you'll have to rely on import companies in your area, or give one of the many China-based e-tailers a shot and get a given smartphone that way.
Have you ever done that?