Do you like the new Sony Xperia XZ2 design?
27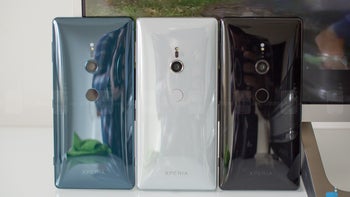 With its new flagship, Sony is definitely treading some new grounds. The company is known for having a traditionalist approach and sticking to its Omnibalance design ever since the first Xperia Z top-tier phone. Even when the flagship line was renamed to Xperia XZ and Sony said it will be re-thinking how it goes about its devices, they still didn't change that much. Now, the
Xperia XZ2
breaks the mold.
Most evidently, we got an 18:9 tall display. Sure, it's a trend right now, but considering that most of the media that is being consumed on mobile devices rigth now is still 16:9, we wouldn't say that this is a change one must embrace in order to keep up with the times. Also, keeping in mind that Sony still refuses to make a phone with a QHD (1440 x 2560) display because it considers its benefits to be minimal (but still makes 4K phones, which is a bit confusing), it would be easy to assume that the company wouldn't be quick to jump on the 18:9 bandwagon.
Another thing that's new is the arched back of the device. Gone are the days when your Sony flagship is flat as a plank, we now have a bulged back, which would sit comfy in the palm of your hand. The finish has changed a bit, too, now chasing shiny, reflective colors under the glass panel.
Still, even with these changes, the phones managed to keep some of their DNA. When we look at an Xperia XZ2, there is no doubt in our minds that it's a Sony. We assume it's the same for you. But do you like how it looks now? Check out our hands-on pictures below and vote in our poll!