Do we need the Amazon Appstore for Android?
15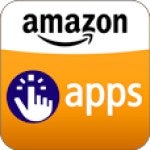 Three months and a couple of lawsuits ago, the Amazon Appstore defied the laws of the industry by seconding Android's Market functionality and virtually copying the name of Apple's storefront. The latter has unveiled into a legal saga of a huge proportion, but while that has helped the Appstore get wider publicity, question remains –
what more does the Amazon Appstore offer
over the Android Market and
why should we use it?
daily giveaways of paid apps
discounted to a price of zero, which are enough of a reason for many to check the store daily. But it also beats the Android Market when it comes to the most popular titles recently, which often arrive first at the store and are sometimes exclusive to it. The most recent examples are Cut the Rope and Plants vs Zombies for Android. This brings true competition between application stores, which can finally only be of benefit to consumers.
These are the two most obvious reasons, but if you weigh in the over 200,000 applications available on the Android Market, you might think that having a separate store for only some 12,000 apps is a waste of time and effort. On second thought, though, the unprecedented growth of apps has resulted in a somewhat messy Market with plenty of junk. After all, it's the
quality of the applications
that matters the most and that's where the Amazon Appstore has an advantage. Amazon sets the bar high for apps, so you can be sure that you're not dealing with junk as a user. If you're a developer, you get the bonus of better recognition on the smaller market along with more space for details and promotional elements for your app, so it's a win-win situation.
test drive
- not of that new Porsche you were dreaming about – but of certain apps, so you can try them before you buy them. Add to that a clean user interface with plenty of categories, user reviews, ratings and descriptions. Applications are neatly categorized with the most popular pointed out in the Best Selling and Top Rated apps, and there is even a Kids' section on the Amazon Appstore. It also includes Amazon's robust cross marketing system allowing you to see what other people bought along with a certain app.
Now, it's
not all roses
as the diversity of some 12,000 apps doesn't fare well with that of 200,000 on the Android Market, and we wished Amazon's store had a separate section for tablets – a feature sorely missing now on both markets. From a developer perspective, the biggest downside to participating in the new app store is the additional $99 annual fee (luckily the first year's fee is waived) and the approval process which might take a couple of days. We should also factor in the fact that Amazon's market is exclusive to the US only.
Amazon's Appstore for Android is not a replacement to the Android Market, but rather it's a nice addition. A new paid app available for free every day is a great incentive for users, who can also often enjoy early access to popular titles and the test drive option. Developers can participate for free for the first year getting even more exposure on the new market. So finally, while users and devs are not in dire need of another application market and many might argue that fragmenting the stores is not a good idea, the Amazon Appstore brings something more that we all need -
it brings competition
.