Do Not Disturb bug silenced iPhones on New Year's Eve, Day
22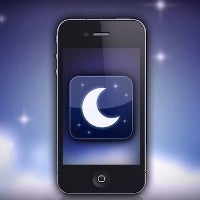 iOS comes with an interesting little feature called Do Not Disturb that blocks out disturbing calls usually in times when you rest like the night. There are exceptions, though, like New Year's Eve, but sadly it seems iPhones weren't aware it was that day and an annoying bug would have Do Not Disturb turned on even after the scheduled time for it has ended.
Some users changed the date as an emergency fix, but it must have been annoying for those waiting for a call just after the clock ticked 12. What Do Not Disturb does is switch the phone into silent mode so it does not ring or vibrate. An exception to that is alarms set in the native clock application.
So if someone you've wanted to call doesn't answer, don't panic - it is probably their phone playing tricks on them.
Ironically, Apple just released its new
iPhone ad
explaining how awesome the DND feature is. Not the best timing.
source:
Engadget