Ditto creator says Samsung phones are "crammed with complexity and redundant features"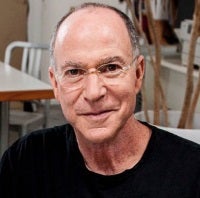 Parallel to the launch process of Ditto, the simplest notifications wearable device there is, its product designer Bob Olodort opened up about his small-time gig as a consulting designer at Samsung. He told VentureBeat that he'd pay the Korean chaebol a visit four times a year and show them
"elegant, innovative phone designs"
- each one
"optimized to provide an ideal set of features for a [...] target customer"
and an example of
"simplicity and elegance"
. So why are our faithful Samsung phones the exact feature-stuffed opposite of this fine concept?
Olodort has the blunt answer:
"They would louse it up by putting in everything — that's their style at Samsung. A few young Samsung engineering managers would each add their own pet features. Later, the carriers Samsung sold to would insist on another set of features. Pretty soon the phones would be crammed with complexity and redundant features."
Unsurprisingly, the simplicity-obsessed Oledorf left to do his own thing. And now, his company, Simple Matters, is about to release Ditto - a $30 tiny plastic pod/statement of simplicity that vibrates in different patterns on notifications, calls, and other smartphone-related events. The device is a "no-brainer" to use and can be worn anywhere - it even clips to a bra strap.
Ditto is designed by an obviously smart man and we hope there's more to it than being a $30 Bluetooth-connected vibrat... let's say "oscillator". You can learn more about it on Kickstarter, and in regards to the fundraiser, Olodort says Ditto will happen regardless of how the Kickstarter goes through. Meanwhile, we're trying to picture his designs for Samsung in our heads. Do you support Olodort's vision and sentiments for Samsung phones?