Disregard Pokémon, acquire currency! Here are 6 excellent tycoon games for Android and iOS
3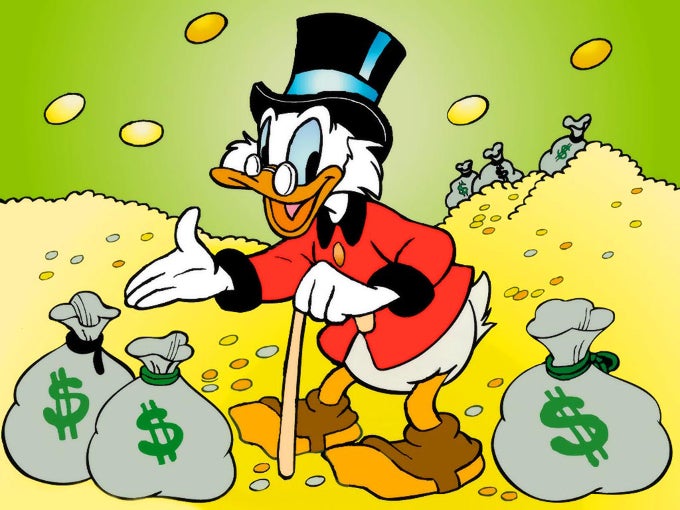 In case you belong to one specific breed of gamers, it's not first-person shooters that deal with extensive alien invasion or uber-hard minimalistic games that excite you. On the contrary, it's business-oriented tycoon games that enable you to build your own financial empire from the grounds up.
From rags to riches
Indeed, these games are addictive, but they are a bit niche - you need to have a penchant for them to enjoy the gameplay as much as possible.
So far, so good, but are there any good tycoon games for mobile? You know, like all the great classics - Transport Tycoon, Rollercoaster Tycoon, Railroad Tycoon, and many others? Yes, there are kind of many games that allow you to develop your business and immerse in pure capitalism. Here are a few that will keep you entertained for a long time!
Transport Tycoon
This is a port of Chris Sawyer's classic and challenging tycoon game for mobile devices, and guess what, it's actually the best one around! The reason for this, of course, is the gameplay which was conceived with desktops in mind and is a far cry from the median mobile game out there. When we heard that Transport Tycoon is arriving on mobile, we were actually quite perplexed as to how to intricate mechanics of the game will get ported for touchscreen devices, but it turnеd out that the developer has done a mighty fine job at doing so.
So, what is this game all about? Transport Tycoon requires you to build your own logistics network and beat the competition in transporting goods from the various resource manufacturers to various industries, as well as help commuters get from point A to point B. A true classic, and a great mobile port of the game!
OpenTTD
If you loved Transport Tycoon, then you'd either be head over heals in love with OpenTTD... or not. It's employing the same idea, but uses different assets and generally employs the same leitmotif. You need to connect different cities with various transport and reap the profits that will inevitably come with time.
Before you give it a spin though, do have in mind that it's not among those mobile games that hold your hand the whole time -- you will have to master it on your own, which makes it a bit hard to get into. Still, if you decide that it's worth it, we promise you'd spend lots of pleasant hours with it!
Landlord Real Estate Tycoon
The concept behind this one is genius - it's sort of an augmented reality game that requires you to invest in local real-life venues around you and earn rent afterward. The game is powered by Foursquare - the more people check in at the location you've acquired, the more cash comes in your way. That's a pretty intriguing twist on the tycoon genre, making it more realistic than ever. You will have to carefully monitor and carefully micro-manage each property in order to create your empire.
For example, you can boost the rent your tenants pay by fitting your properties with commodities like Wi-Fi, air conditioning, satellite TV, and other staples of modern life. There's a time element involved, too - you will have to wait before you can collect your rent, which happens once a day.
Shipping Manager
This one is very good and we've been playing it for a while now. You will have to build your shipping empire from the grounds up buy buying tankers and container vessels, naming them, and shipping oil or container goods to any port them around the world to the most profitable ports. The demand for either oil or goods changes with time, and so does the price of bunker fuel - yep, you'd need to monitor this one closely and buy thousands of tons when the price is low, because your ships need to get fueled before each charter.
On the financial aspect of the game, we can't help but commend Shipping Manager - it is pretty realistic for a game. Your shares will either soar or decline depending on your actions and the other players of the game are able to determine whether your company deserves to be invested in or not. Yes, buying and selling shares is an important aspect of the game. You will need to release financial reports on a regular basis in order to keep the interest in your shipping company strong. There are certain multiplayer aspects inside the game - other players can invest in your company and so can you.
Tiny Tower
We've spent lots of time in Tiny Tower and we can confirm that it is an excellent tycoon game that requires careful planning and micro-managing. The premise is rather simple - you need to build a commercial tower from the ground up, adding one floor per time and attract businesses to the existing ones. However, the whole game could get a bit challenging if you don't pay attention and carelessly spend your hard-earned cash.
The game's graphic style certainly won us over, though it's possible that it might not float your boat. Don't skip it! You'd miss a great strategy business title that is among the best ones on either iOS or Android.
SimCity BuildIt
Okay, it's not exactly the mobile alternative of Cities: Skyline, but SimCity BuildIt is definitely the go-to choice if you're a fan of city building tycoon games. In this title, you will fill in the shoes of the local mayor, who has to use his enterprenual skills to build a bustling community for the willing-to-immigrate populace as well as a establish a friendly environment for the business and industry.
While some may argue that it's not a tycoon game of the purest form, we'd still consider it a better title than your average mobile tycoon game. It will require you to employ lots of micro-management so as to ensure that your city is faced with no issues, though that gameplay element is not as complex as in most desktop representatives of the genre. Still, if you enjoy tycoon and relaxed games that require you to exercise your brain on some problem, then there's no reason not to try SimCity BuildIt.