DisplaySearch forecasts up to 5.5 inch screen for Apple iPhone 6
36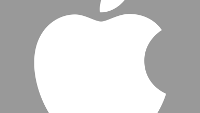 Researcher DisplaySearch has made its forecast for 2014, and expects the next iteration of Apple's smartphone to come to market carrying one of two different sized displays. One is a 4.7 inch screen with resolution of 900 x 1600 resulting in a pixel density of 386. The other is a 5.5 inch screen with a resolution of 1080 x 1920 which produces a pixel density of 401ppi. The current
Apple iPhone 5s
has a resolution of 640 x 1136 for a pixel density of 326ppi. DisplaySearch predicts that the iPhone 6 screen will be made of LTPS (low-temperature polysilicon) LCD, which is the same technology used for the iPhone 5s display.
This compares with DisplaySearch's estimate for high end smartphones in 2014. They see top shelf Android and Windows Phone handsets with panels of 5.7 inches and 6.2 inches this year. With a resolution of 1440 x 2560 on both panels, the respective pixel densities are 515ppi and 474ppi. Both screens would also employ the LTPS LCD technology.
According to DisplaySearch, the Apple iWatch will be equipped by Cupertino's first AMOLED screen. DisplaySearch sees the timepiece carrying a 1.3 inch or 1.6 inch flexible AMOLED screen. At the smaller size, the pixel density is 348ppi. At the larger size, the pixel density is reduced to 278ppi. Amid speculation about a 12.9 inch Apple iPad Pro tablet, DisplaySearch sees such a slate carrying a 2732 x 2048 resolution, which equates to a pixel density of 265ppi.
Earlier this year, we passed along a rumor that a
5.7 inch Apple iPhone phablet will be released in May
. This is supposedly a completely different line than the Apple iPhone 6, which will be released as expected next September. According to the rumor, the latter device will have a 4.7 inch screen.
source:
CNET