Discarded batteries cause a fire at a Samsung battery plant
33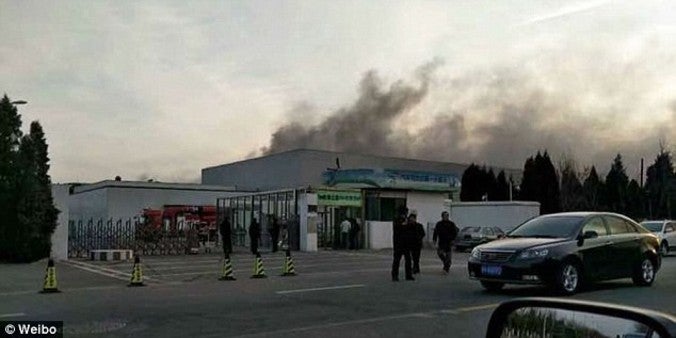 Samsung's SDI battery factory in Tianjin catches on fire
Samsung and batteries don't seem to mix. Of course, we all know about the problem the company had last year when exploding batteries caused the manufacturer to pull the
Samsung Galaxy Note 7
off the market. At the time, the device was on the way to being one of the most popular handsets of the year. The latest problem for Samsung popped up yesterday when a fire broke out at the Samsung SDI factory in Tianjin, China. Guess what Sammy makes in the factory. If you said batteries, give yourself a pat on the back.
So does this mean that the
Samsung Galaxy S8
is going be to delayed? After all, the last thing that the company needs is for its latest flagship model to exhibit the same problems as the Galaxy Note 7 had. The answer is a resounding "NO." It turns out that the fire at the battery factory was caused by faulty lithium batteries that were being discarded along with other waste. According to a weibo post made by the Wuqing branch of the Tianjin Fire Department, it sent out 110 firefighters and 19 trucks to fight the fire.
The fire was minor, and no one was injured. In addition, the fire didn't affect any of the factory's operations. According to Samsung SDI spokesman Shin Yong-doo, most of the plant is running normally. The facility in Tianjin is one of five in China and turns out batteries for small devices like smartphones. In its report on the Galaxy Note 7 explosions that it released last month,
Samsung blamed batteries from SDI and Amperex Technology Ltd. for the explosions
that forced it to pull its eagerly awaited phablet from the shelves.
source:
Reuters