Did you know: this was the world's first smartphone to record HD video
31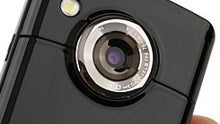 While
4K video recording
is now becoming the norm on high-end smartphones, several years ago, the best that you could get from the most expensive handsets was HD (720p) video. This, of course, shows how quickly things have evolved, and it's interesting to look back and check out the world's first smartphone capable of shooting 720p video.
In
a blog post
from earlier today, Samsung says that its
Galaxy S
(the model from 2010) was the world's first smartphone with HD video recording. But that is just not true. Samsung is seemingly forgetting that, when it launched the original Galaxy S, it already had a few smartphones capable of recording 720p video: the
OMNIA HD i8910
, the
Instinct HD
, and the
Samsung Wave
. Among the three, only the Instinct HD is an Android handset. The Wave was running Bada OS, while the OMNIA HD i8910 was based on Symbian (of course, both Bada and Symbian are now extinct OSes).
Announced
The world's first phone with HD video recording was based on Symbian
and launched before the other two handsets, the OMNIA HD i8910 was, without a doubt, the world's first mobile phone to shoot HD video (this is also mentioned in the press release presenting the device - see the reference link at the end of this article).
Officially unveiled in February 2009, the Samsung OMNIA HD i8910 hit shelves in May that year. The handset was able to record 720p video at 24 fps thanks to an 8 MP rear camera with auto focus, digital image stabilization, and LED flash. The camera was quite good, both for video, and photos. You can check out the camera's performance in our
Samsung OMNIA HD i8910 review
.
Besides the 8 MP rear camera, the OMNIA HD featured a 3.7-inch AMOLED touchscreen display with 360 x 640 pixels (198 ppi), a 600 MHz single-core TI OMAP processor, 256 MB of RAM, 8 GB or 16 GB of internal memory, and a 1500 mAh battery.
You can take a closer look at the Samsung OMNIA HD i8910 in the slideshow below.
Do you remember what your first phone capable of shooting HD video was? Let us know in the comments!
reference:
Samsung OMNIA HD press release