Did you know: these were the best phones five years ago (2010)
78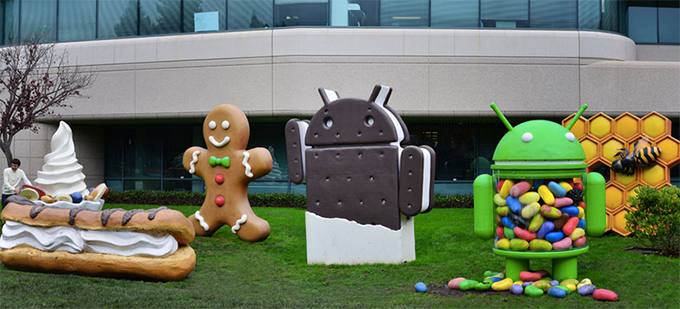 What did smartphones look five years ago? What were the best smartphones available five years ago, and how did they look?
These were the questions we asked ourselves, as we contemplated on the fact that these days it seems more and more like Android devices are increasingly becoming very similar to each other and the pace of progress has slowed down, or at least does not manifest itself in the great leaps that we were used to seeing in previous years.
A revolutionary year for phones
Coincidentally, five years ago brings us right back to 2010, a very busy (arguably the busiest) and extremely important year in mobile. Just to name a few events to give you an idea of how big of an announcements we were dealing with:
- the first 'Retina' display
- the first phone with 4G connectivity
- the launch of Windows Phone 7 and first WP devices
- the arrival of Android 2.3 Gingerbread
- the arrival of the first AMOLED displays on mobile phones
- the year when Nexus phones ditched microSD memory expansion slots
And the list just goes on and on.
2010 was a melting pot of revolutionary ideas, giant leaps in technology, and tons of amazing devices. Maybe not from the modern day perspective, but just look at this list of the best phones of 2010. Look at the variety, the competition: we still had Nokia, Windows Phone was launching, Palm was full of promise... And after looking at it, tell us: doesn't 2015 look a bit less mundane in comparison?
Apple iPhone 4
Release date: June 24, 2010
The Apple iPhone 4 launched in the summer of 2010, and it was the last iPhone with a summer release date (Apple started introducing new iPhones in early fall ever since 2011). It was the big story of 2010: after the first three generations of the iPhone showed that Apple is on the right track in terms of software, the iPhone 4 was the first iPhone to show that Apple has some huge aspirations in the design department. The iPhone 4 was made of sturdy metal frame and featured glass panels on both the back and front, all premium elements in a time when plastic phones were the norm.
This was hardly its biggest highlight, though: the most stunning feature of the iPhone 4 without a doubt was its 'Retina' display, a high-resolution display that showed no sights of pixelization when used at regular viewing distances. The iPhone 4 also marked the new era of focus on cameras: it featured a 5-megapixel camera (a bump up from the 3-megapixel one on the 3GS), and its launch was followed by the arrival of Instagram, one of the most popular photo services of our age.
Samsung Galaxy S (GT-I9000)
Release date: June 2, 2010

The Samsung Galaxy S started Samsung's most successful 'Galaxy' family with a blast: we still remember seeing the gigantic (for the times) 4-inch 480 x 800-pixel display using the novel Super AMOLED technology, and just staring at the perfect blacks and great viewing angles that it provided. Sure, from the objective and rectifying perspective of time, one can argue that the Pentile screen was not perfectly sharp and there were color calibration issues, but the feeling back in 2010 was one of looking at a small revolution.
The Galaxy S was powered by a single-core processor clocked at up 1GHz, features 512MB of RAM, and a 5-megapixel camera capable of recording 720p HD videos (quite the feat for the time!). It also aged well with multiple custom ROMs, and tweakers have managed to update it to Android 4.x and still use it years after its original release.
Motorola Droid X
Announcement date: June 24, 2010

The Motorola Droid X was one of the first big 'Droid' launches on Verizon Wireless, and it was one of the most successful ones. The big highlight was Android itself, but also the fact that the phone is equipped with a bigger than most, 4.3-inch display. Here is a short excerpt of our review from back in the day:
"Not only does it have a large 4.3" TFT WVGA display, 1GHz OMAP 3630 processor, 8MP autofocus camera, and 8GB of internal memory, but it's also the first Verizon smartphone to record 720p videos and come with a HDMI output for connecting to an HDTV."
HTC Evo 4G
Release date: June 4, 2010
The HTC Evo 4G was indeed a notable phone in the summer of 2010: it was the first phone in the United States to ship with 4G connectivity and it was Sprint who was first to that race. Unfortunately, it turned out that it picked the wrong 4G technology: WiMax rather than LTE. Nonetheless, it had unmatched browsing and download speeds at the time, and a neat kickstand that made it stand out. Here is what we wrote about it in our review:
"This is how it was supposed to go. Back in November of 2007 Google announced their Android operating system and the game was supposed to change. A year later T-Mobile and HTC released the platform's first handset, the G1. We had high hopes, to say the least, but the impact was not immediate. The revolution grew slowly, but now it is coming to a head. ... The EVO 4G has specs that are unmatched by any phone before it: 4G connectivity, 1GHz Snapdragon processor, HDMI out, HD video capture, dual cameras including an 8 megapixel main sensor, 4.3" display, mobile hotspot, YouTube HD, kickstand…the list goes on. All of this is backed by Sprint's growing 4G network which gives users up to 10x the speed of 3G."
Nokia N8
Release date: October 1, 2010
The Nokia N8 was supposed to be the savior for Nokia. Maybe savior is not the right word, though, as at the time Nokia was the world's largest phone (and smartphone!) manufacturer by a long stretch, and the iPhone seemed like still quite a distant threat. Nonetheless, Nokia knew that Symbian was showing age and needed a true 'hero' phone.
The Nokia N8 was born: a phone with a sturdy aluminum body, a focus on design, and an outstanding 12-megapixel camera accompanied by a powerful Xenon flash. In terms of pictures, the phone was a true revelation, but when it comes to the performance and apps, it was a disappointment: we already knew how well optimized iOS and Android were, and apart from a few loyalists, the first adopters had already flocked to Google and Apple.
Samsung Wave
Release date: April 21, 2010
The Samsung Wave was probably the most exciting alternative smartphone of 2010: it ran on Samsung's bada operating system that looked promising, but more excitingly for technology geeks - it was the first Samsung phone with an AMOLED display. Yes, those deep blacks and great viewing angles certainly looked impressive. And so did the overall construction of the Samsung Wave: it was a metallic phone with a sturdy, solid construction. Unfortunately, bada was not on par with Android and iOS - it ran fairly smoothly but it lacked in functionality, and even more sorely in apps.


Palm Pre 2
Announcement date: October 19, 2010
The second generation of the Palm Pre - the Pre 2 - was also a big story in 2010. We felt an almost irrational affection for Palm's creation and the awesome webOS built around the web and open standards.
The phone continued using the pebble like design and featured some impressive technologies like wireless charging (still not present on many current day flagships!). It used a 3.1-inch display and ran on a 1GHz processor, and featured a 5-megapixel camera.
Google Nexus S
Release date: December 16, 2010
The Google Nexus S served as the launch platform for Android 2.3 Gingerbread, one of the most widespread versions of Android that long time dominated the Android charts as devices took quite a while to get a bump up to Android 4.x Ice Cream Sandwich, and later. While Gingerbread was still a platform that had quite antique looks, it came with some notable improvements to the user experience on Android, including a brand new keyboard with new text selection tools that were a vast improvement over the earlier versions.
The Nexus S also - quite notably - featured a 4-inch display with a slight curve to it (the 'Contour display'). In terms of hardware, the Nexus S is the unfortunate first member of the Nexus phone family to ditch the expansion microSD card slot, and that's something that all Nexus phones in following years have also done. Still, it did feature a plentiful for the times 16GB of internal storage, and a very decent, 5-megapixel camera.
First Windows Phone handsets:
Samsung Omnia 7 | LG Optimus 7
Release date: October 21, 2010
Finally, we had one big announcement at the end of 2010: Windows Phone 7. The new, completely overhauled version of Microsoft's mobile platform came amidst high expectations and a flurry of new smartphones by the leading manufacturers - Samsung, LG, and HTC. The new Live Tile interface was the main highlight, and we also came away impressed with the smoothness of animations and transitions, but the platform lacked the apps and the richness of features that were by then available on iOS and Android.
The phones did not pick up much of a steam as you can see that all the Android and iOS rivals released before that were quite ground-breaking, and eventually the Windows Phone platform as a whole could not get traction. Fast forward to today, and it holds a meager 2.5% market share in the global market, having fallen further below.