Did you know: these smartphones don't have a camera, and for a good reason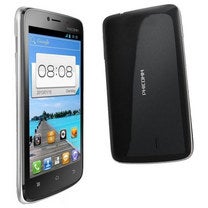 One day, our grandkids will look back at the phones people used in the 20th century and wonder what kind of phones those were if they didn't have a camera. Or at least that's a safe prediction we can make now that cameras are one of a phone's key features. Even dirt-cheap, no-name handsets, the kind of which are sold by the pound by Chinese OEMs, have cameras, albeit very basic ones.
Yet did you know that there is a small number of smartphone models designed without cameras? These are devices built for a niche of buyers who can't bring a camera to their workplace, but still want to have access to their email, social networks and IM clients.
One of the few companies with non-camera smartphones in their lineup is iNO. The iNO Scout 2 – one of its recent models – is a ruggedized Android-based smartphone with a 4-inch screen, 1.3GHz quad-core processor, 1GB of RAM and 16GB of storage. There's also the slimmer, lighter iNO 2, which offers a 4.3-inch AMOLED display, a 1.3GHz quad-core processor, 1GB RAM and 8GB storage. The two cost $300 and $260 respectively. Another company called Phicomm has the i600nc, which is a non-camera Android phone with a 4.3-inch screen and a 1.2GHz dual-core processor. It is currently on sale for about $110.
However, getting a decent non-camera smartphone in the U.S. can be difficult. Models like the ones we just highlighted can only be found through eBay and only if you're lucky. Still, Verizon is offering a non-camera variant of the
BlackBerry Bold 9930
. It may be an outdated model, but it is still more functional than a camera-less dumb phone. Alternatively, there's the
Nokia 207
. It isn't a smartphone, but it is 3G-enabled and has access to Whatsapp, Facebook, and Twitter.