Did you know: iOS 9 now officially endorses selfies
7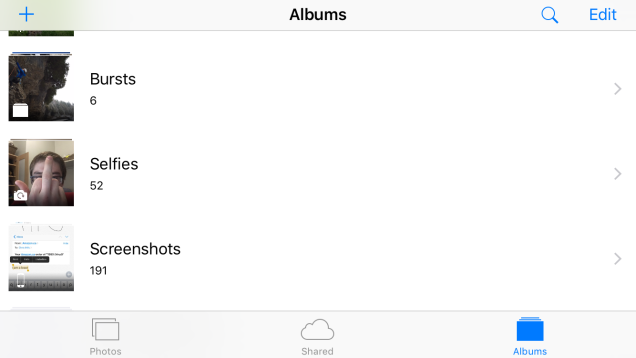 The new selfie folder in Photos on iOS 9, image courtesy of Gizmodo
It was the word of the year in 2013, it
sparked an official government response in Russia a few days ago
, and it could be both fun and lethal: yes, we're speaking about the phenomenon of the selfie. And now, it's officially endorsed by iOS 9.
The latest version of Apple's operating system introduces a brand new folder in the Photos application where all of your front-facing cam creations including duck face and drunk face memoria will be collected.
It's just one of quite a few new features that Apple will introduce in iOS 9, but finally seeing the name 'Selfie' in this folder is giving validation to what the world has been speaking about in the last couple of years.
It was about time the word started appearing in software, don't you think?