Did you know: You can now use any song from Apple Music as an alarm clock sound on iPhones
9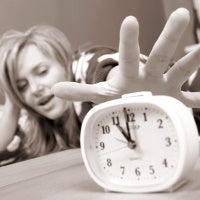 Apple Music is out! That's great news for those who prefer having the freedom to listen to any song they like for a monthly payment of $10 rather than having to shell out $10 to buy an album of just one artists. Apple Music comes as a direct rival to Spotify, Google Play Music, Deezer, Tidal, and a bunch of other similar services, but what makes it special is that it features fully curated playlists and is integrated tightly with iTunes and the whole Apple ecosystem.
One example of the excellent integration with iOS devices is the alarm clock.
It turns out that you can now set any song of your liking as an alarm clock tune, and the process is extremely simple - just go into Clock, then edit the particular alarm you want to customize, and select the song of your choice. We walk you through the whole process step by step right below.
That's the good part of Apple Music's integration with iOS, but it's not all as deep as you'd expect. For example, Apple still has not changed the way it handles changing ringtones on the iPhone. It would be really cool if users could set ringtones using the tunes from Apple Music rather than having to go through all the pain with purchasing and cutting 30-second excerpts of their songs on iTunes. Or yet worse, having to pay extra for a ringtone, when you already own the song. Fix that, Apple!