Did you know? Steve Jobs believed that "no one" wanted to buy big smartphones
99+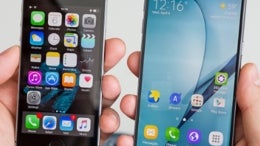 Although Apple this year re-introduced a 4-inch iPhone (the
iPhone SE
), we all know that
large smartphones
- featuring
screens of around 5 inches and above
- are now way more popular than smaller models, and have been so for quite a few years. But former Apple CEO Steve Jobs, one of the most important figures in technology in recent decades, was not fond of large smartphones, and didn't believe in their success.
In July 2010, Steve Jobs was answering some questions regarding the
iPhone 4
antennagate controversy
, mentioning that the issue may have been avoided by designing a bigger phone - one that you could not "get your hand around." Jobs said that Apple didn't make such a phone because "no one's going to buy that". And that's why the iPhone 4 was still sporting a 3.5-inch screen, just like the original iPhone from 2007.
Perhaps Steve Jobs meant to say that no one was going to buy a big iPhone, since bigger Android phones (like the 4-inch
Samsung Galaxy S
or the 4.3-inch
HTC Evo 4G
, both released in the first half of 2010) were already luring many customers. Whatever the case is, Steve Jobs was obviously wrong on this one. Most people now want large smartphones, even if it's hard to properly get your hand around them, and we don't see this changing anytime soon. Or ever.
Two years after the release of the iPhone 4, in 2012, Apple (now without Steve Jobs, and led by Tim Cook) launched the
iPhone 5
- its very first 4-inch handset. Following another two years, in 2014, the company introduced the 4.7-inch
iPhone 6
and the 5.5-inch
iPhone 6 Plus
, basically admitting that people actually wanted large screen phones.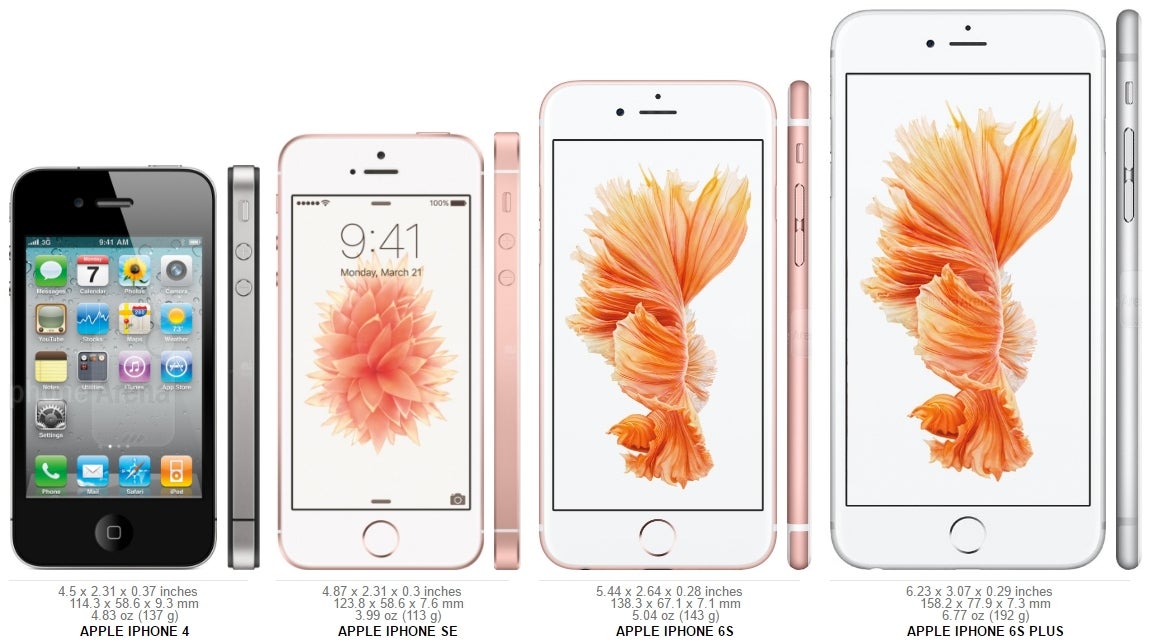 iPhone 4 vs iPhone SE vs iPhone 6s vs iPhone 6s Plus
Steve Jobs passed away on October 5, 2011, so it's been almost 5 years since he's no longer with us, and we can't possibly know what he would have thought about the 4.7-inch and 5.5-inch iPhones of today. But maybe he would have accepted the fact that times are changing, and everyone - including himself - is prone to making fallacious assertions. What do you think?
reference:
Engadget