Did you know Samsung slashed the price of its Galaxy S4 by a third in just 9 months?
46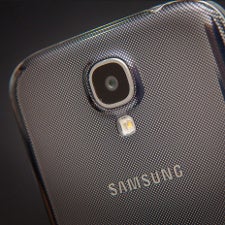 The
Galaxy S4
launched as the flagship Samsung smartphone for 2013, the device that's expected to bring the company the largest profit, but it did not quite catch up as Samsung expected. The device still sold in the millions, and Samsung even flaunted some impressive sales numbers (10 million units shipped in the first month), but in the following months it became more obvious that sales are not going as planned.
Samsung reacted swiftly. It used an aggressive pricing strategy, lowering the cost of the device gradually to lure more buyers in. Now, more than 9 months since the device launched in spring 2013, the stats are in and they reveal that the price of the S4 dropped a whopping 33%. The table below comes from Russian Mobile Research Group, but similar price tactics were in place in other markets as well.
This might not seem all that shocking - after all, it's only logical for a phone to lose some of its value over time, but this fact becomes interesting when you think that devices in the other, Apple camp, actually lose very little and often none of their value for about a full year. The iPhone 5s has not dropped a penny in price in the 5 months since it rolled out (we don't count limited time deals), and its prices still start from $650.
We leave it up to you to draw conclusions from all this, but we ought to mention that it seems that getting an older Samsung phone like the Galaxy S4 right now seems to make way more financial sense than getting an iPhone, don't you think?
source:
Mobile-Review
(translated)