Did you know: 6 apps that Apple banned from the App Store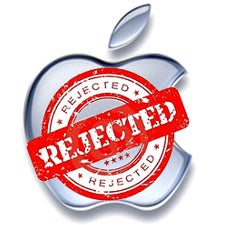 The Apple App Store is a desirable place to be for many developers: it's where most of the app money is made, and it opens your app up to the lucrative US market. However, on the flipside, it's also a tightly regulated walled garden that is not so easy or fast to get into (unlike, say, Google's Play Store).
What can be worse, though, is that the reasons for accepting or rejecting an app - despite the hundreds of pages of terms and conditions - do not seem perfectly clear, and such lack of clarity naturally tends to force people to auto-censor their apps. Some, however, have refused to do so, and have suffered the consequences in the form of a ban from the App Store.
While the ban is a logical decision for some of these apps, other banned apps seem to fall victim to political or corporate decisions. Check out the most notable banned apps from the App Store right below.