Did OnePlus 3 and 3T get an unfinished release of Nougat? (Updated)
22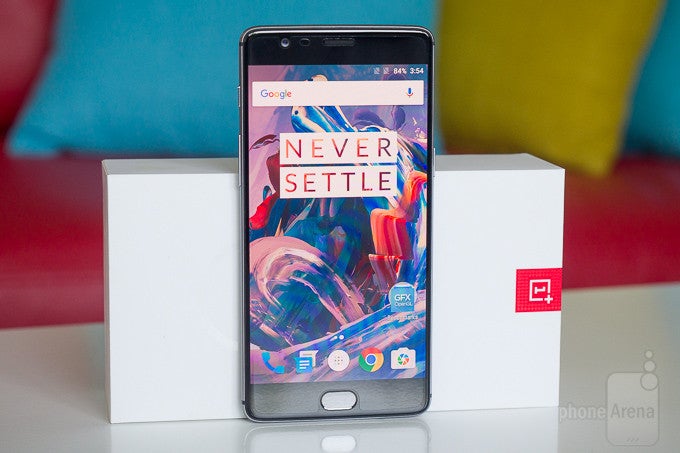 Update:
When asked to comment, OnePlus responded with the following statement: "The message that the forum member discovered is actually logs from Systrace tools, which we use for performance debugging on release builds. So there is no future confusion we will remove this debug message. However, I do want to assure you that OxygenOS 4.0.0 and 4.0.1 use a proper release kernel." The original text of the article can be seen below.
The OnePlus 3 and 3T's upgrade to Android 7.0 Nougat hasn't exactly been smooth sailing – OxygenOS 4.0.0, which was released to a limited amount of people
on the last day of 2016
, featured a number of bugs,
prompting a hotfix just a week after release
. However, users had problems even with this updated release, the changelog for which also featured a list of other known issues to be fixed in the future.
Now, a user on the OnePlus forums may have found something which at least partly explains the build's poor performance. While compiling log files for a bug report, user SiMoStro noticed a message which reads: "...this is a DEBUG kernel and it is unsafe for produciton [sic] use. If you see this message and you are not debugging the kernel, report this immediately to your vendor!" In layman terms, this means the code OnePlus shipped with OxygenOS 4.0.1 could potentially be an unfinished version featuring older, buggy code.
While shipping the debug version of the kernel instead of the release one could be simply a developer mistake, the timeline for this update suggests otherwise. After promising 3 and 3T users
they'll get Nougat by the end of the year
back in November, the smartphone maker pushed out a buggy version on December 31st, the last day of the year. This could mean that the company ran into problems during development, but chose to act on their promise rather than take the time and fix them. So the subsequent problems with this release could be just a result of a hasty promise by a company known for exaggerating in their marketing. In any case, another update, OxygenOS 4.0.2, is rumored to be rolling out in the coming weeks, so hopefully the remaining bugs can be squashed in a timely manner.
source:
OnePlus forums
via
Reddit