Did Apple secretly tweak the algorithm for its App Store search tool with the iOS 9.3 update?
8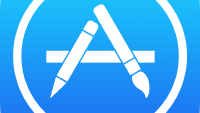 According to Lior Eldan, co-founder of App Store optimization firm Moburst, evidence suggests that iOS 9.3 brought some unpublished changes to the algorithm used for the U.S. version of the Apple App Store search tool. Results that appear after a typo or misspelled app name is searched for now seem to be based on what Apple believes that the user is searching for, and what he/she will click on after the results appear.
Misspelling ride sharing app Uber as "ubber" resulted in both Uber and Lyft showing up in the search results. Interestingly, misspelling Uber as "uper" resulted in results with Uber on top, even ahead of an app actually named uper. This would seem to indicate that the App Store algorithm is trying to read minds. Both keywords started appearing on Uber search results March 20th, the weekend before the launch of iOS 9.3. This further strengthens Eldan's hypothesis about Apple slipping in a change to the App Store search algorithm with the update.
This change could be helpful, as Eldan points out, in cases where developers didn't include typos among the keywords that link to their apps. But it also shows some odd search results. For example, search for Panera Bread in the App Store, and Mosaic Photo Books pops up 9th, followed by Uber. Perhaps those who use Uber have a tendency to use the service to get to and from Panera. As far as the appearance of the Photo Books app is concerned, we can't even begin to take a guess.
Earlier this month, we passed along a rumor stating that Apple will soon offer developers the
opportunity to pay to have their apps listed first on App Store search results
. This is reportedly a secret project that is being manned by 100 Apple employees.
source:
VentureBeat