Face lift coming for the Apple App Store?
13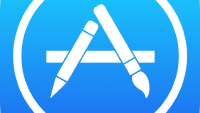 According to Bloomberg, Apple is about to give the Apple App Store a face lift. One new feature will allow developers to pay Apple to have their apps listed on top of the search results. This Google-esque paid search feature would allow Apple to make some extra money from the App Store, in addition to the 30% of the revenue from paid apps and in-app purchases that it currently earns.
According to Bloomberg, the App Store face lift is a secret project that is being worked on by about 100 employees, some of whom are coming over from iAd. The latter
is being shut down on June 30th
.
In addition to helping developers get more attention through better placement on the App Store's search engine, Apple is working on the browsing experience for App Store users. Overall, this should allow those sporting iPhones to more easily find the apps they are looking for. The team working on the changes has really just started to roll up their sleeves and get to work. Thus, it could be some time before we see the tangible results of this team's hard work.
source:
Bloomberg