Developers using Adobe tools to sneak Flash based apps onto the iPhone?
This article contains unofficial information.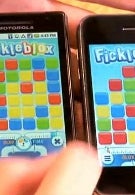 Developers have been using tools made by Adobe in a way to get their Flash based apps up and running on devices that do not currently support it like the iPhone and certain Android models. According to Adobe, there are over 100 apps in the Apple App Store that were created using Adobe Flash Professional CS5 and Adobe Air private betas. Using these tools, developers can modify the Flash code and export them as iPhone apps. Other platforms like Android, BlackBerry and others will also be supported in the coming months. With these tools, developers will no longer have to create 3 or 4 different versions of an app for each OS or platform that it will run on. Using Packager for iPhone which is wrapped inside the Air private beta, projects become native apps which makes them easier to submit to the App Store. The process will help game designers but is not expected to allow for Flash support in the browser. Also, because both CS5 and Adobe Air are in private beta, it will take some time before this process becomes more widespread.
source:
AdobeFlashPlatformBlog