Developers losing faith in BlackBerry's prospects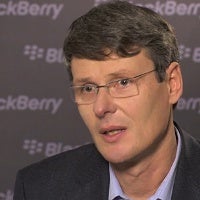 When it rains it pours. The saying is especially true for phone makers nowadays - whenever a company starts losing market share, some form of chain reaction gets activated and it's extremely hard to stop sliding down from there on. Now, RIM is experiencing this first hand as it's losing not only sales, but developer confidence and trust into its BlackBerry platform.
A recent survey of BlackBerry developers done by Baird Equity Research found that repeated delays of BlackBerry 10 and dwindling sales have pushed developer confidence to a new low. The 200 sampled devs out of a set of 4,300 showed trust in BB10 fall to 3.8 from 4.6 on a 10-degree scale.


"31 percent of sampled BlackBerry 10 developers said that they have shifted some or all of their work away from BB10, compared with 34 percent in Q1. This is the second quarter in which we have seen fewer responders indicating that they will shift some of their work away from BlackBerry. We believe that many developers who planned to jump ship have already made the move, leaving a BlackBerry developer base that is smaller but increasingly loyal," Baird summarized.


Summing up the facts, now we've had two consecutive quarters during which confidence dropped by around 30%. Additionally, an overwhelming majority of 71% of devs were intrigued by the recent Windows Phone 8 announcement.
source: Baird Equity Research via
All Things D