Deutsche Telekom stops effort to sell T-Mobile with 600MHz spectrum auction looming
3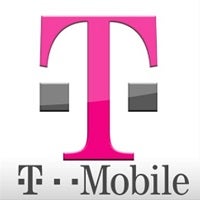 T-Mobile's parent, Germany's Deutsche Telekom, has suspended its efforts to find a suitor for the company according to a report published today by
Reuters
. Apparently, the large telecom company is waiting for the political climate in the U.S. to warm up when it comes to telecom mergers. Another reason why Deutsche Telekom has temporarily stopped shopping the UN-carrier has to do with the FCC's
upcoming auction of 600MHz spectrum
.
During the auction process, which starts at the end of this month and could take a long time to complete, participants are not allowed to become involved in any telecom merger or acquisition negotiations.
T-Mobile is said to have budgeted $8 billion to $10 billion for the auction
, which covers spectrum no longer used by television broadcasters. Low frequency airwaves, like the kind up for bids, are in demand because they travel farther and penetrate buildings better. T-Mobile cites those attributes
when marketing its 700MHz Extended Range LTE service
.
Deutsche Telekom owns 65.4% of T-Mobile, and has been trying to unload the unit for years even though it has become successful. For the fourth quarter of 2015, the nation's third largest carrier added two million subscribers and nearly tripled net profits.
T-Mobile was the subject of an acquisition offer by AT&T back in 2011,
but the deal could not get government approval
. Since then, the nation's most innovative mobile operator has been the subject of takeover talks with
Sprint
,
Dish Network
and Comcast. A French telecom firm called Iliad offered to buy 56.6% of T-Mobile for $15 billion back in 2014,
but that deal fell apart
.
source:
Reuters