Deutsche Telekom raising its bid to save the T-Mobile-MetroPCS merger?
4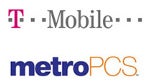 Back on April 1st, we told you that the T-Mobile MetroPCS deal was in danger of being voted down. Now, with the
MetroPCS stockholder vote on the merger with T-Mobile due in two days
, large stockholders could put the kibosh on the deal by voting against it. Several funds have
already said that they will be voting against the merger
. In order to save the transaction, T-Mobile parent Deutsche Telecom is rumored to be reviewing a new deal that would
reduce the amount of debt
that the combined company will be saddled with if the deal closes. Lower debt is one of the things that the big funds have pushing for and a revised deal could be announced as soon as today. MetroPCS stockholders hope that by lowering the debt, the German telco will raise the cash or equity portion of the deal.
The deal as currently constructed gives MetroPCS shareholders
$4.06 a share in cash
and
26% ownership
of the remaining company. Duetsche Telekom will own 74% of the company after the merger. The stock has fallen about 17% since the deal was announced, but is up nearly 4% today on the rumors of a higher bid. If a higher bid does come in from Deutsche Telekom, or even from a third party, the stockholder vote will probably be delayed so that holders can examine the new bid.
The only reason to raise the bid at this point, is because Deutsche Telekom believes that it won't have enough votes to have the merger agreed to by MetroPCS holders. The shareholder vote is all that is left before the deal can close as
all other regulatory requirements have been met
.
.
source:
WSJ