T-Mobile and MetroPCS receive all needed regulatory approval for their planned merger
13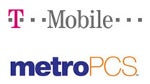 T-Mobile USA and MetroPCS are one step closer to a successful merger. About a week ago we informed you that
the companies have gotten the FCC's blessing
, which left only two things to be done before becoming a bigger and more influential company.
The first remaining obstacle in front of the two companies was getting the approval of the Committee on Foreign Investment in the US. Since yesterday, that approval has been granted, which means that the only remaining step towards the merger is getting the approval of MetroPCS shareholders. The shareholders will vote on April 12 this year. The board of MetroPCS recommends that all stockholders vote "FOR" all the proposals related to the planned merger.
We wonder if
T-Mobile's planned March 26 event
will give us any hint with regards to what we should expect from the resulting carrier after the fusion.
source:
MetroPCS