Huawei's first 5G smartphone will launch in 2019
8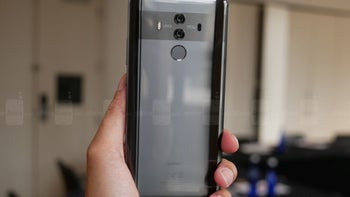 Huawei has confirmed its first 5G-enabled smartphone will arrive next year. The Chinese company is currently one of the pioneers when it comes to future 5G networks, with it presently working alongside a number of carriers across the globe in order to get the next-generation networks up and running.

Coinciding with the global rollout of 5G networks, Huawei has now announced that its first 5G-enabled device will arrive in Q3 2019, suggesting a late summer release next year is currently on the cards. Nevertheless, the smartphone brand is yet to confirm any specifics in regards to the new handset, including what it will be called. Considering support for the new networks will initially be reserved for flagship devices, though, it seems likely that 5G network modems could debut in next year's Mate line.

Speaking of modems, Huawei unveiled its first ever 5G modem back in February at MWC, although this was designed to be included inside much larger objects such as self-driving cars. When it comes to smartphones, however, the company will need to develop a much smaller alternative, hence the long wait time. It's worth noting, however, that these new smartphone modems will not be reserved for Huawei's own devices. Instead, consumers around the world can expect a range of devices from a wide variety of manufacturers to take advantage of the company's 5G solution.

For the time being, though, it'll remain to be seen if Huawei chooses to debut the new technology inside a well-known lineup, or if it will opt to launch a separate smartphone series in order to test out the technology. But with over 1.1 billion 5G connections expected to be established by 2025, as well as over 200 million 5G-ready vehicles, Huawei appears ready to lead what could potentially be a game-changing technology.