Deutsche Bank analyst says Verizon has seen significant interest in its unlimited plan
2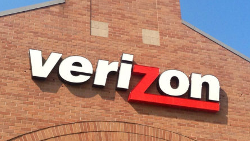 Last month,
Verizon introduced its new unlimited plan
. According to a research note disseminated by global banking house Deutsche Bank, this new unlimited plan has received significant interest. Analyst Matthew Niknam says that Big Red needed to introduce an unlimited plan in order to keep its leading market share in the U.S. Deutsche Bank expects that adding the unlimited plan will not lead to a drop in Verizon's Average Revenue Per User metric. That's despite a number of subscribers switching from an expensive Verizon plan with a large data cap, to the new unlimited plan.
Verizon's decision to offer unlimited service might have come as a response to the heavy advertising from T-Mobile, promoting its unlimited service. Additional pressure on Verizon came from Sprint's unlimited service. Until recently, AT&T required that its subscribers sign up to one of its video plans to qualify for unlimited data. Despite coming late to the party, Verizon did prove that it still has influence. When Verizon Unlimited was announced, it included streaming video at 720p (HD). That topped T-Mobile's unlimited plan, which streamed video at DVD quality 480p. T-Mobile quickly hiked its streaming video resolution to 720p to match Verizon.
The move by Verizon to offer an unlimited plan came as a major surprise. Last September,
Verizon CFO Fran Shammo said that unlimited service was unnecessary
, adding that wireless operators could not make money with these plans.
"We believe Verizon views the introduction of unlimited as a means of retaining and defending its share (which was tougher to do without this offer in the marketplace). Verizon noted it has seen some optimization (i.e.: single-line customers on higher data buckets moving to lower-priced unlimited), though it continues to view the plans as ARPU-neutral. The company reiterated expectations for service revenue growth in 2018, with incremental cost efficiencies stemming from continued network virtualization (one-third complete to date) and increased digitalization."-Matthew Niknam, Analyst, Deutsche Bank
Verizon Unlimited costs $80 for a single line and $180 for a family of four. Subscribers must agree to sign up for Auto Pay. Those using more than 22GB of data in a month could find their speed throttled during times of network congestion.
The Deutsche Bank Media & Telecom conference was held on Monday, and Verizon executive vice president and president of operations John Stratton appeared. Stratton said that he is confident that Big Red will be able to handle the expected increase in traffic that the unlimited plan is sure to cause
source:
FierceWireless