Details emerge surrounding US Cellular's "The Belief Project"
12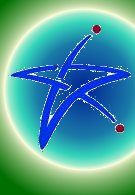 In less than 24 hours from now, we'll all know the specific details surrounding
US Cellular's upcoming "The Belief Project."
However, there are some small snippets of information being made known right now that points to some interesting new details regarding the carrier's intentions.
Basically, the regional wireless carrier will begin offering "One and Done" contracts starting tomorrow which will enable customers who complete their 2-year contracts move to a month-to-month post paid offering. Doesn't sound anything new, right? However, the biggest change to it can be found with their "Belief Rewards" which looks to be more like a rewards system than anything else since customers will be able to rack up points the longer you stick with the carrier and not jump ship. The points that are earned could then be used to get early phone upgrades, activating new lines, and even ringtones.
In addition to all of that, it appears as though that the Belief Project will even dish up a $100 phone replacement in the event that you lose your handset or have it stolen. And to round things off, they'll even send you overage cap warnings if you begin to get close to your allotment and a 5 percent discount if your enroll in auto-pay for your monthly bill.
There might be some additional goodies coming along for the ride, but we'll all know for sure tomorrow when it's officially announced.
via
BGR