Despite the break-up, Asus and Garmin still retain special relations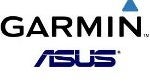 Following the announcement of the
Garmin-ASUS break-up
, one may think that this is it between these two companies and they are going their separate ways. As more and more information emerges, it seems this is not the case at all. Although this is the end of theGarmin-ASUS brandthe two manufacturers will retain some sort of special relations for the future, which practically means that Garmin will provide their services exclusively for ASUS in the Android world. Nevertheless, the rumour is that Garmin's navigational tools will be available as free downloads in Apple's and RIM's application stores, which, if it materializes, will be quite an interesting news. It's important to note, however, that this is an unofficial information which we probably should take with a pinch of salt.
The bigger picture for ASUS for the coming year is that they are targeting January 2011 release for their new line of smartphones. Their new devices are expected to support not only navigation and LBS functions, but also 3D and online gaming plus deeper integration with their e-book readers and tablet PC's. Furthermore, the company adds that although its focus is on Android, this
didn't explicitly rule out using Windows Phone 7
if things are looking up for Microsoft's new OS.
What do you guys think on this subject? Would you be glad to have some Garmin services on your iOS or BlackBerry device? Do you think ASUS will deliver in 2011?
source:
DIGITIMES