Asus breaking up with Garmin early 2011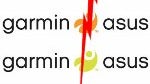 The Garmin-Asus smartphone partnership nears its natural end, after a lackluster market performance of its GPS-focused handsets. Asus plans to exit as soon as the contract expires in January 2011, and focus on its own smartphone lineup.
The
Garmin-Asus Garminfone
was a decent device, but the concept went down the gutter the second Google announced free turn-by-turn navigation in its Google Maps software. Asus has been in the smartphone business for a long time, and has proven it can deliver top-notch handsets in the pre-iPhone and pre-Android era. The break up will untie its hands to give it another shot at the changed landscape, and will also allow Garmin to partner with other phone manufacturers for navigational solutions.
source:
DigiTimes