Despicable Me: Minion Rush lands at the Windows Phone Store, finally
19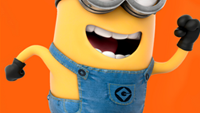 Gameloft, the developer behind a plentitude of critically acclaimed mobile games, has just released one of its most popular games, Despicable Me: Minion Rush, for the Windows Phone platform. The huge success of the Android and iOS versions of the game is undeniable – for example, Google Play states that Minion Rush has been downloaded between 50 million and 100 million times and 9 out of 10 times the game has received a five-star rating.
As you might have already guessed, the game is based on the animated movies from the Despicable Me franchise, distributed by Universal Pictures. Just like the movie, the game is 3D as well, and it features vivid, punchy graphics, custom animations and special voiceover effects. In order to enhance the game experience, the camera is not static, but dynamically changes its angle in order to provide a cinematic feel for the gamers.
Apart from the vivid graphics and 3D effects, the arcade gameplay of Minion Rush revolves around the yellowy minions' quest to collect more and more bananas and power ups, while occasionally battling several of the movie villains. You'll have to navigate your constantly running minion through various levels, each featuring different setting, obstacles and random bonuses. It looks like each level will be full of hidden content and it will be up to you to reveal all of it. Speaking of levels, most of them will be quite familiar to you if you have watched any of the two Despicable Me movies. You'd also be able to challenge your friends to beat your high score.
Minion Rush has been available for Android and iOS for quite some time now, and it was high time Gameloft brought Minion Rush to WP users as well. The game has the potential to become one of the most popular titles for the platform and might eat up a lot of your spare time. Although it features some in-app purchases, it's free to download and play, so if you have a Windows Phone 8 device, don't wait any longer, visit the link below and engage yourself in some Minion Rush!
Download: Despicable Me: Minion Rush (
Windows Phone 8
|
Android
|
iOS
)
source:
Windows Phone Store
via
WMPoweruser