Demand forces Motorola to pull back a bit on four-day Motorola Moto X delivery for Moto Maker orders
26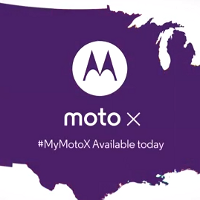 Using the Moto Maker,
now live for AT&T customers
, phone buyers can design their own unique
Motorola Moto X
and have it in their hands no longer than four days later. Well, that was the plan anyway. Heavy demand for the the customized version of the phone has the wholly owned Google subsidiary hedging a little. In its blog on Friday morning, Motorola said that due to high demand,
"initial shipping times may vary
." Motorola did add that it hopes to eventually get shipping times down to four days or less.
Motorola already has had to delay the option that it planned to give users of the Moto Maker, to add a digitally printed line to the back of the phone. Moto X buyers could have added their name, web address, or a brief message to the phone being personalized on the web site. Motorola now says that this option will be "
added in the future
".
Motorola also added that the standardized version of the phone in black and white, will be available from its other carrier partners "
within days
".
Later this year, Verizon customers are expected to also have the option of using the Moto Maker
to customize their Moto X.
"We'll be working hard to get your customized Moto X to you as quickly as possible. We expect that because of high demand, initial shipping times may vary. But we will get that down to 4 days or less as soon as we possibly can. We'll also be adding digital printing in the future, so you can include a personal message on the back of your Moto X."
-Motorola
source: Motorola via
AndroidCentral