"Delta" smart updates now working in Google Play
7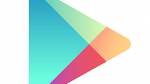 One of the smaller announcements from Google I/O this year was that Google was going to start allowing apps to be smarter about how they push updates through the Play Store. So far, if you were updating an app, you'd have to download the entire APK again. That idea wasn't so bad at first, but since Google
upped the size limit
of apps to 4GB, the idea became somewhat less palatable.
We noticed a couple days ago that the new "delta" smart app updates had been enabled when updating
The Dark Knight Rises
, which would have been a 1.8GB download under the old system. However, this time around the update was just 20MB or so. This will not only help users save data, but in this case it turns an update which would have had to be done on WiFi to one that could easily be done on mobile data.
Game makers are no doubt going to be the first developers to adopt the new update package options, but we're hoping to see it more with all apps, because a few MB here and there can make a difference when you're on a limited data plan.