Google boosts Android app limit to 4GB
26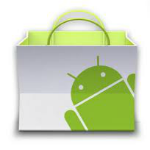 Just in case those of you out there with older devices weren't alienated enough by Ice Cream Sandwich and its hatred of devices with small internal storage capacity, Google is now effectively telling you that if you don't upgrade soon, you're not going to be able to do anything on your device. Today, Google increased the app size limit for the Android Market.
The old limit had been 50MB, and now Google has boosted that limit all the way to an absurd 4GB limit. This is mostly targeted towards games, where the extra space will allow for bigger games with better texture packs for higher quality graphics. This should also end the awful process of downloading a game only to have to then download a 1GB+ data pack in order to play said game. However, with the new limits, apps will also be able to have 2 expansion packs of up to 2 GB each.
Of course, if those data packs were to go away, that will kill compatibility of larger games with devices with small internal storage, regardless of if you have an SD card, because your device still needs the internal space to start the install process, even when installing to an SD card. But, the good news for devs is that Google now hosts all of that data, so you don't have to worry as much about server costs. Still, it should make for some pretty nice games.