WhatsApp co-founder bites the hand that fed him billions of dollars
15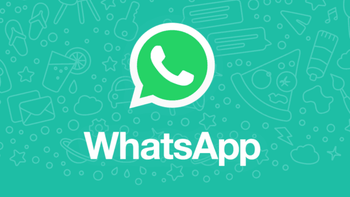 How's this for gratitude. Back
in October 2014, Facebook closed on its purchase of WhatsApp
, paying $21 billion for the messaging app. The transaction made WhatsApp co-founder Brian Acton a wealthy man, as you might imagine. You might think that Acton, whose bank account is swollen with Facebook's money, would blindly praise Facebook and turn a blind eye to its bad deeds. But you'd be dead wrong.
According to BuzzFeed
, Acton was speaking to students last Wednesday at Stanford University, his alma mater. He was one of the guest speakers for an undergraduate class called Computer Science 181, which teaches students about the social and ethical responsibilities that tech companies have. After discussing how he founded WhatsApp with Jan Koum after they both left Yahoo, he explained why he sold WhatsApp to Facebook. Acton felt responsible for the 50 WhatsApp employees that would get rich from the sale. He also had to think about the investors, and realized that with his minority stake in the company, he couldn't block the deal even if he wanted to. Both co-founders hoped that they could charge users a small fee, like it used to, to ward off Facebook's monetization plans, which involved selling ads. But Facebook ended up selling ads on the app, hastening the departure of Acton and Koum.
Facebook, rightly or wrongly, has become the poster child for everything that has gone wrong with social media apps these days from selling user data to third parties, to accepting ads designed to manipulate the U.S. electorate. And while Acton is no doubt happy not to be a part of all of this, it still is unusual to spit in the face of a company that put billions of dollars in your bank account.

What'sApp co-founder Brian Acton reacts to the Cambridge Analytica scandal last year by telling people to delete Facebook