Delays seen for two Palm devices?
5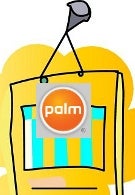 According to a report in the Commercial Times, two of Palm's upcoming handsets are going to be delayed from mid-year to the end of this year. Before you head for the phone to call your broker to unload those shares in Palm, neither device is supposed to be the Palm Pre. The only information that we know is that these two models are supposed to be assembled by Compal. The manufacturer is blaming Qualcomm for the problem, saying that the latter's processors are suffering from poor performance. This information eliminates the Pre because that smartphone is said to be assembled by Chi Mei Communications Systems (CMCS) and will have a processor made by Texas Instruments.
So the question of which models are involved remains unanswered. Qualcomm processors often are used in Windows Mobile devices, but the poor performance from the Qualcomm chip would most likely point to a new OS like Windows Mobile 6.5. But that raises yet another question-since Microsoft won't be releasing the new version of Windows Mobile until later this year, Compal could not be building a handset for Palm using the software now. Another mystery to be solved and we will pass along any new info as soon as we get it.
source: Commerical Times via
DigiTimes
,
Brighthand