Deal: get the Microsoft Lumia 950 or the Lumia 950 XL at up to 30% off their usual prices
50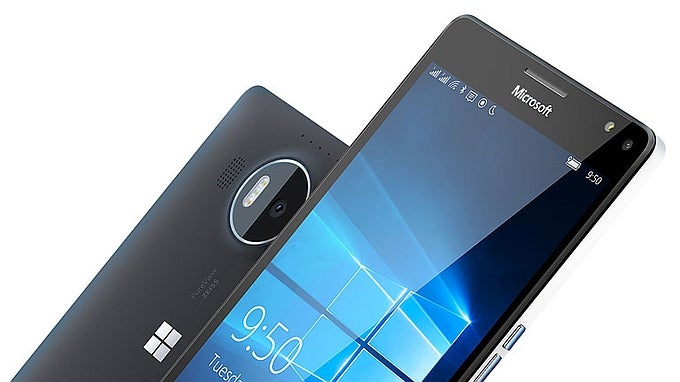 With the Microsoft Lumia 950 and 950 XL failing to draw customer interest at their original prices, Microsoft is apparently looking to get some units in users' hands. After finding their way into a BOGO deal earlier this year, the two phones are currently available at notable discounts from the Microsoft Store.
The Microsoft Lumia 950 is now priced at
$399
, a
27% discount
compared to the usual price of $549. Moving on to the larger of Microsoft's Windows 10 Mobile flagships, the Lumia 950 XL is currently priced at
$449
, a
30% discount
compared to the handset's regular price of $649.
Any customer who purchases one of these two devices will also receive a free display dock, an accessory that's usually priced at $99. The prices are good for brand new devices with manufacturer warranty and in their unlocked flavour.
As their names imply, the Lumia 950 and the Lumia 950 XL are highly similar beasts. Both phones come with 3GB of RAM, 32GB of expandable storage space, AMOLED displays running at 1440 x 2560 pixels (QHD), 20MP primary cameras, and 5MP selfie shooters.
The Lumia 950 integrates a Qualcomm Snapdragon 808 with a hexa-core CPU, a 5.2-inch display, and a 3000mAh battery. The larger Lumia 950 XL comes with a Snapdragon 810 SoC with an octa-core CPU, a 5.7-inch display, and a 3340mAh battery. Both phones obviously run Windows 10 Mobile.
If you've been wanting to get your hands on one of Microsoft's current-generation flagship smartphone but have been put off by the high price, make sure to take advantage of this deal.
What do you guys make of this promotion? Is the Microsoft Lumia 950 worth $399 with a free display dock? Or is that kind of money better spent on deals such as this
recent one for the Samsung Galaxy S6 edge+
? Take your gloves off and join the conversation in the comment section below!
Recommended Stories