Deal: Save more than $100 (30%) when you buy the iPad Air (refurbished) at Amazon
11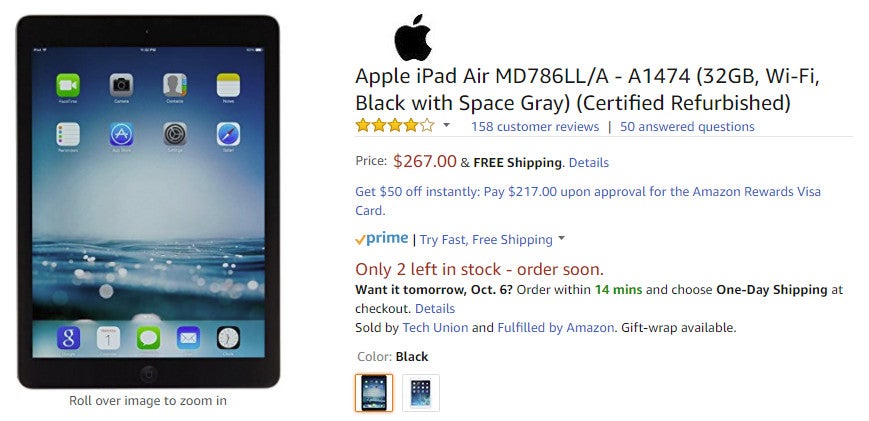 It's been four years since Apple launched the
original iPad Air
and the tablet is still available for purchase in many markets. The tablet was subject to many promotional offers over the years, as new iPad models hit the shelves.
Although the tablet market seems to be declining, Apple's iPads continue to sell well enough to justify the launch of new slates. In any case, if you're looking for a cheap iPad, you can now buy the original iPad Air for just $267 at Amazon.
The tablet sells for at least $350, but Amazon has it listed at $370+, so you'll probably save more than $100 when you buy the original iPad Air. There's a catch though, as the discounted iPad Air is a refurbished product, so if you're not into used devices, then you might skip this deal.
On the bright side, the refurbished
iPad Air
comes with a minimum 90-day warranty, but you'll have to check with the seller for more information. It's also worth noting that only the black version has such a high discount, but the silver model is on sale as well for $299.