Deal: Samsung's overpriced quad-camera smartphone gets a huge discount in the US
6
We may earn a commission if you make a purchase from the links on this page.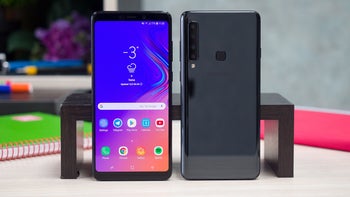 First impression matters but substance has the final word. Samsung wanted to be the first company to launch a quad-camera smartphone on the market, but even though it succeeded, the Galaxy A9 (2018) feels like a rushed product.
Besides the fact that its cameras don't offer the level of quality one would expect from a camera-centric phone, Samsung has decided to price the phone very close to some of the top-tier handsets available on the market at that time.
For $600, you can easily buy a flagship smartphone like the
Nokia 9 PureView
, or wait for a sale and grab any of Samsung's last year high-end devices. Specs-wise, the Galaxy A9 (2018) is a pure mid-range phone, so its only selling point would be the four cameras on the back.
Apparently, there's a sale in the United States which brings the phone to a more decent price, so if you've been eyeing the world's first quad-camera smartphone, you might want to check these out.
Firstly, there's Amazon that has the Samsung Galaxy A9 (2018) on discount by $200 but does not offer a warranty. Also,
you can grab one from B&H
, but that's just $100 off, although it includes a warranty.
Finally, eBay seller
never-msrp
has the phone on sale for just $400
in black, blue, and pink. All phones come unlocked and only work with GSM carriers in the US like AT&T and T-Mobile.