Deal: Purchase a Motorola Moto 360 (2015) or Moto 360 Sport and get a $50 gift card from Best Buy
4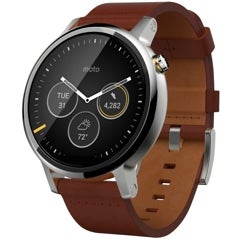 If you're looking to buy a new Android Wear device, you may want to know that Motorola's latest smartwatches - the Moto 360 (2015) and
Moto 360 Sport
- currently get you $50 gift cards each, as long as you're purchasing them from Best Buy.
While Best Buy doesn't let you customize any of the two Moto 360 watches via Moto Maker, it's offering a pretty nice selection of bands and finishes - so you'll probably find a model that you like anyway. Best Buy's prices for the two Android Wear devices match those that are available at Motorola.com: $299 for the Moto 360 Sport, and from $299 to $399 - depending on what band and finish you're choosing - for the Moto 360 (2015).
In case you're wondering, the $50 gift card that Best Buy is offering can't be used when actually ordering the Moto 360 (2015) or Moto 360 Sport, so you'll have to pay the full price for them. However, you'll be able to use that extra $50 for any future order from Best Buy (these gift cards don't expire - ever).
If you're not familiar with the two Motorola smartwatches, you can find out more about them by checking out our
Moto 360 (2015) review
and our
Moto 360 Sport review
.
Motorola Moto 360 (2015)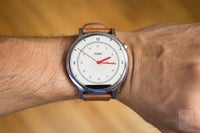 Motorola Moto 360 Sport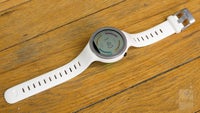 source:
Best Buy
via
Android Police