Deal: Nextbit Robin sale knocks 25 percent off the phone's price tag
6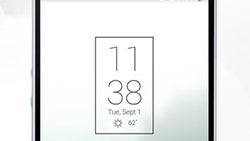 When you're making a new smartphone, it's all too easy to take an existing popular model, tweak a few aspects of its design and feature set, and call it a day; how many cookie-cutter gray slabs of handsets have we seen launch over the years? So when
Nextbit introduced the Robin
, with both a design aesthetic that was like nothing else out there, and a cloud-focused storage mechanic that felt like it had the potential to be more than just a gimmick. After a successful Kickstarter campaign, we saw the Robin arrive earlier this year, and were
pleasantly surprised by the company's inaugural effort
. Now the phone's getting a decent price break, as Amazon knocks $100 off the Robin's price for the next two weeks.
From now through June 21, you can pick up a Nextbit Robin at Amazon for just about $300, a $100 savings off the $400 the phone regularly goes for.
That $300 price point also represents the same deal the very first Kickstarter backers got to take advantage of; if you weren't one of those lucky 1000 early adopters, this is your chance to pick up the phone for that same low price.
We saw
a similar $100-off deal arrive early last month
, but that one only ran for a week, so now you're able to take your time and think about whether or not this innovative phone might be a good fit for you.
Since launching, we've already seen the Robin
receive a major software update
, getting Android 6.0.1 in the process. Unfortunately, that update
also managed to fry our review unit
, but luckily for most users, that appears to be an isolated incident.
Anyone thinking of dropping $300 on this handset? Or would you rather spend your smartphone-buying dollar on more traditionally mainstream models?
source:
Amazon
via
Android and Me
Recommended Stories