Deal: Hitman Sniper goes free for a limited time on Android and iOS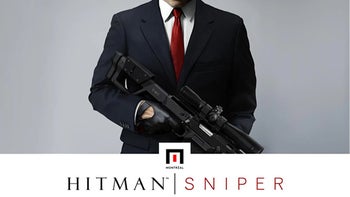 Hitman Sniper, one of the best mobile games launched in the last few years is now on sale in the App Store and Google Play. Some of you might remember that the game was available for free
a few times in the past
, but only the Android version.
The iOS version of Hitman Sniper is now free to download for the first time
since the game's launch back in 2015
, at least to the best of our knowledge. Usually, Square Enix sells the game for $1 on both Android and iOS platforms, so you won't save too much money, but you'll be getting a great game.
Hitman Sniper
promises to offer more than 150 missions and 10 different contracts, which should become easier as you improve your skills for the perfect assassination. The game includes 16 unique guns, which players can unlock by collecting weapon parts and completing blueprints.
On top of that, Hitman Sniper features leaderboards so that players can compete against their friends for the first place. Do you have what it takes to fill in the shoes of Agent 47 and orchestrate the perfect assassination kill shot?