Deal: B&H selling the Microsoft Lumia 550 at just $59.99 for a (very) limited time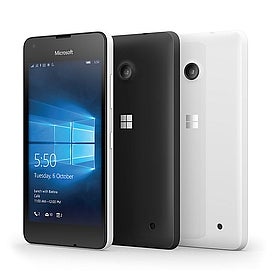 If you act fast, you can get the Microsoft Lumia 550 from B&H at a price of $59.99.
A few days ago, we told you that Microsoft is selling the entry-level Lumia 550 at $99, down from the handset's usual price of $139. That was already a good deal on a decent phone, but it turns out that B&H is currently selling the Microsoft Lumia 550 at an even lower price.
AT $59, the handset is offered at an impressive 57% discount compared to the standard pricing. In our eyes, this is a very good deal for one of the best entry-level smartphones around. Just note that the deal expires tonight, meaning that you only have a few more hours to place a purchase.
The price is good for an unlocked version of the phone, which will work just fine with GSM carriers such as T-Mobile or AT&T. Sprint and Verizon subscribers should look elsewhere!
If you're in need of a secondary phone, getting the Lumia 550 at just $59.99 should be tempting. The handset comes with raw specs that include a 4.7-inch display running at 720 by 1280 pixels, a Qualcomm Snapdragon 200 SoC paired with 1GB of RAM, and 8GB of expandable storage. In the imaging department, the Lumia 550 features a 5MP primary camera on the front as well as a 2MP selfie shooter on the front. Other specs include a 2,100mAh battery and Microsoft's Windows 10 Mobile.
Here are some more details about the Microsoft Lumia 550:
What do you guys think of this deal?