Data shows that Alaska has the highest iPhone usage rate in the U.S.
58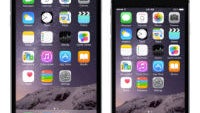 Online ad network Chitika compiled hundreds of millions of ad impressions between December 25th and December 31st of last year, and used this data in an attempt to figure out which states have the highest percentage of iPhone users based on app traffic. Chitika discovered that looking at raw population figures and the geography of a state have nothing to do with how many iPhone users reside in a given state. In fact, iPhone usage for a particular state is seemingly dependent on population density and average income.
Alaska leads the way as 65.5% of the state's smartphone app traffic came from the iPhone during those few days in December. Montana (60.1%) and Vermont (59.4%) were next. New Mexico had the lowest percentage of smartphone app traffic coming from the iPhone at 40.5%. 56.2% of New York's smartphone app traffic came from the iPhone between December 25th and 31st last year, while the percentage for California was 53.3%.
One month after the
Apple iPhone 6
and
Apple iPhone 6 Plus
were launched last September, nearly 80% of the new iPhone models purchased in the U.S. were bought by white males. 60% of the buyers made over $75,000 a year.
We've chopped up the data from each state into easier to digest pieces for your viewing pleasure. Simply click on the slideshow below! We do need to point out that some of the states were mislabeled by Chitika on the map reproduced in the slideshow.
source:
Chitika
via
CNN
,
CultofMac
,
RedmondPie